Enquire below
or call 1300 414 214
Could you and your colleagues run a fine dining restaurant?
Now's your chance!
Coached by high profile chefs and industry experts, you and your colleagues will be mentored on all the aspects of running a restaurant from the kitchen, front of house to the bar.
Your team will be bonding, having fun and learning new skills as you work together to run your companies own fine dining restaurant at one of Melbourne's leading venues. You'll host your own chosen guests; friends, family, colleagues or clients, the choice is yours. Not only will your guests have a memorable experience, but so will your entire team.
CALL NOW 1300 414 213
With Your Corporate Kitchen, you can put them to the test in Melbourne's ultimate team building experience as you and your colleagues work together to run your companies own personalised fine dining restaurant, right here in Melbourne.
Are you ready to take on Melbourne's favourite
team building challenge?
---
For a personalised package


CALL 1300 414 213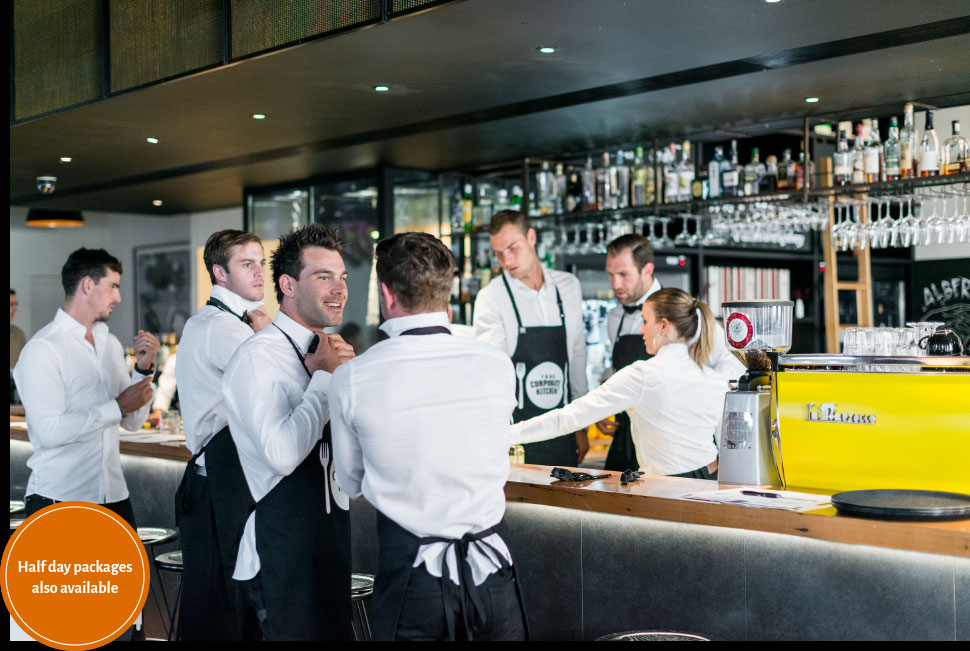 Head Office: 382 Sydney Rd, Brunswick, 3056
www.yourcorporatekitchen.com.au